Skip to Content
One-Day Installation in Jacksonville & St. Augustine, FL
Custom Floor Coating offers affordable floor installation services in Jacksonville & St. Augustine, FL. Our decorative coating offers numerous benefits for concrete floors, from durable protection to stylish aesthetics. We can enhance your floors with customizable colors, textures, and patterns. Our floor installations are made to last with engineered materials and a proven application process. Our professionally installed flooring will not feel, fade, or crack. You can rely on our experienced team to provide you with the best services. We pay close attention to detail and follow a meticulous process-driven protocol to ensure maximum durability and quality for your floors.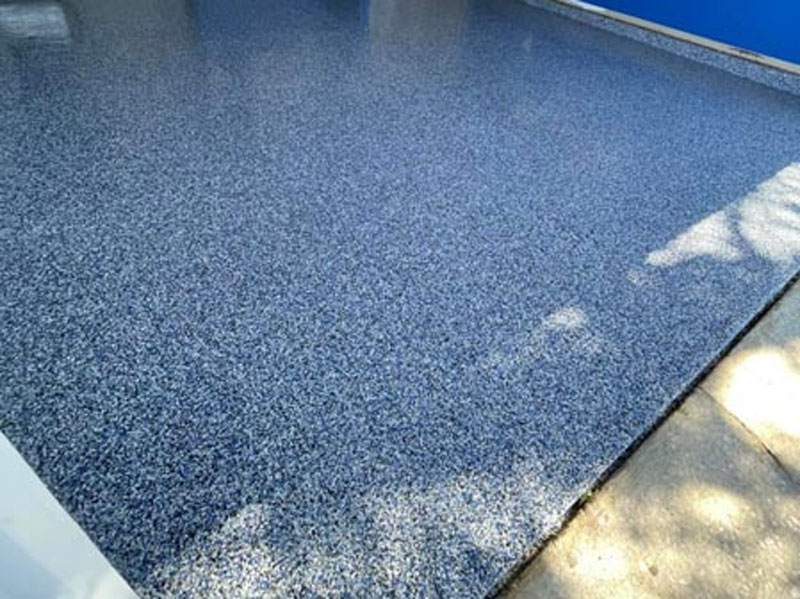 Customizable Colors and Aesthetics
We deliver durable flooring and quality aesthetics. Our professionally installed decorative flooring protects concrete with an impressive appearance. We offer quality floors that attract attention. We prioritize beauty and durability with colorful and metallic epoxy pigments. We offer customized solutions for endless color possibilities. Our decorative flake system includes 100% solids in a combination of epoxy and resin, layered with a urethane topcoat for added protection. We can include multi-colored vinyl flakes for a natural appearance or metal pigments for a metallic effect. Request our services for glossy, attractive floors.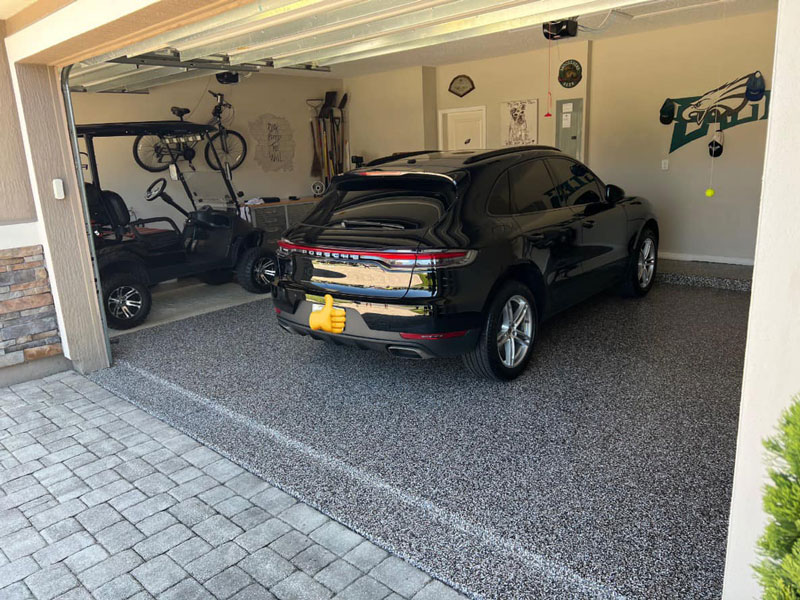 Decorative Flooring for Homes and Businesses
Decorative flooring is the ideal solution for both homes and businesses. We provide expert services and customized solutions from qualified professionals. Our flooring systems provide slip and stain-resistant surfaces for easy cleanup and maintenance. Our epoxy and flake floors seal concrete with a robust protective waterproof coating to prevent wear. This robust protective layer provides high durability and lasting appearances. We also offer decorative concrete staining for easy and affordable floor enhancement. Our installation process is straightforward, with a fast turnaround time for your convenience. Talk to our experienced flooring professionals to learn more about our durable decorative coatings.
Our Custom Floor Coatings Can Create Visual Appeal for Suitable For
Residential
Basement
Bathroom
Car Storage
Dock House
Driveway
Entrance
Florida Room
Foyer
Garage (any size)
Garden House
Mudroom
Patio Deck
Pool Deck (including pool deck resurfacing)
Storage Area
Tool Shed, She Shed, or Man Cave)
Walkway
Washer/Dryer Area
Commercial / Industrial
Apartment Complex Public Area
Assisted Living Facility
Bar
Break Room
Coffee Shop
Commercial Kitchen
Condo Complex Public Area
Elevator
Hangar
Healthcare Facility
Industrial Concrete Floor Area
Medical Office
Model Home
Office
Pool Deck
Production/Showroom Area
Public Area (interior, exterior)
Reception Area
Restaurant
Retail Space
Resort
School
Shop Floor
Storage Area
Vet Clinic
Walkway
Schedule a Free Quote Today