Skip to Content
Premium Decorative Floor Systems in Jacksonville & St. Augustine, FL
Custom Floor Coating installs attractive, shiny decorative floor systems in Jacksonville & St. Augustine, FL. Make a memorable first impression with a floor that attracts attention. Our experienced flooring experts provide vehicular coatings and protective garage flooring. Our experienced team will help you find a customized solution for your flooring needs. Get quality results quickly. Our trained professionals ensure correct installation and are masters at our trade. We come prepared to work fast and are equipped with the experience to produce high-quality work. Hire our highly reviewed professionals to save yourself the stress of trying to do everything on your own.
Finishes in Every Color and Style
Our coatings are customizable to match the style you need. We use a specialized application process to ensure long-lasting results installed with precision. We have many material options, from matte to high-gloss. We offer metallic pigments and mineral flakes similar in appearance to granite or marble. Many of our floorings use flakes and solids to minimize imperfections and give your finished floors a more natural feel and appearance. Enhance your flooring with a variety of available materials and finishes, including the following styles:
metallic finishing
multi-colored quartz aggregates
multi-colored decorative vinyl flakes
mica mineral flakes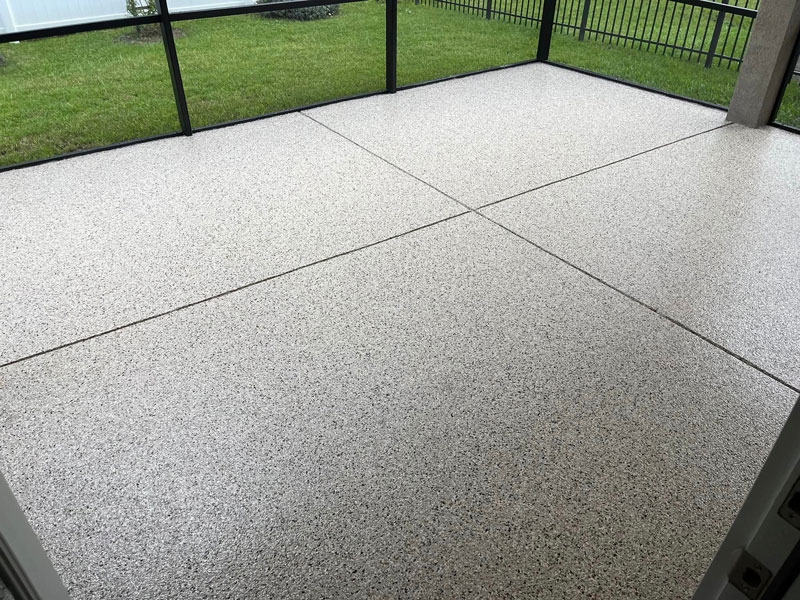 Make a Statement With Floors That Attract
Our decorative flooring provides an impressive appearance. Our services provide both beauty and durability in various decorative pigments to choose from. Experience hassle-free flooring with quality coatings. Our coatings provide durable waterproofing and resistance to wear and allow for easy cleanup when spills happen. Because epoxy resists oil and grease stains, caring for your floors requires less maintenance. You can enjoy bright, reflective flooring in your home, garage, business, or outdoor spaces. Our floor coating helps your property look more attractive and increases visibility. Reach out to us, and our committed staff will help you find the best solution for your floors.
Schedule a Free Quote Today